Mining, Material Handling & Food Processing
A true turn-key rubber and elastomer supplier, Goodyear Rubber Co is strategically aligned to bring you unparalleled support and service for ALL your elastomeric needs.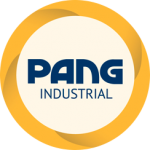 At Goodyear Rubber Company we mold continuous length sheeting for the Mining, Material Handling & Food Processing industries through our strategic alliance with Pang Industrial.
From 1/8″ to 1 1/2″ thick, up to 60″ wide and up to 150 ft long, we offer a full range of sheet rubber products. At Goodyear Rubber, we have formulas and processes compliant per MSHA, FDA and practically every other elastomeric standard, type or class.

We have a second long-standing alliance with Goodwest Linings and Coatings, the premier provider of Coatings and Rubber Linings in the Western United States.