AIRCRAFT SEALS, CLAMPS, CUSHIONS
Goodyear Rubber of So Ca secures contract in support of
SpaceX
. The El Segundo based company designs, manufactures and launches advanced rockets and spacecraft.
Goodyear Rubber Co of So Ca, a leader in elastomer technologies for over 70 years, develops and manufactures innovative sealing solutions to meet the ever evolving demands of today's industrial markets. From aerospace to environmental, Goodyear offers an array of highly specialized elastomer products to suit particular sealing requirements with a combination of experience, innovation and support. From bulb seals, lip seals, u seals and
diaphragm seals
to bellows seals, tadpole seals, clamps and line support blocks, turn to the first name in rubber for sealing solutions.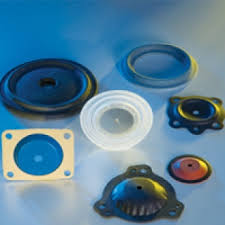 Aircraft Seals
Lip Seals
High Pressure
Uses pressure differential to increase sealing force
Seals parallel surface gaps
Mounting on non-pressure side
Bulb Seals (P Seal)
Low Pressure Sealing / General Purpose
Good for straight compression loads
Can handle some transverse relative movement
"D" shape variation
U Seals
Best for large, dynamic gap variations
Mounted on legs to track surface movement
Used in High Temperature Applications
Bellows Seals
Used to seal Aircraft hatches and doors
Can handle some lateral movement
Tadpole Seals
Low Pressure seal in edge mounts
Accepts some lateral load