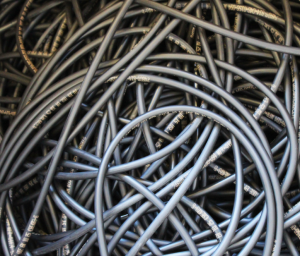 Goodyear Rubber Company of Southern California has over 75 years of experience creating custom extruded rubber parts. When a customer orders an extruded rubber part, Goodyear Rubber's in house engineering team uses specific tooling design and develops the best material for the product. Goodyear Rubber specializes in extruded rubber parts of all materials, profiles and sizes. Some materials worth highlighting are Chloroprene, EPDM, Butyl, Fluorosilicone, Nitrile SBR, Polybutadiene, Silicone and Natural Rubber.
Goodyear Rubber's customer service doesn't stop once the product is finished. Goodyear Rubber supports customers though the complete product life cycle. Not only will these extruded rubber parts meet customer expectations but also the strict standards and specifications of certain industries. Being ISO 9001 certified compliant, Goodyear makes sure to follow strict procedures when creating an extruded product. Other specifications these extruded products meet are Mil Standards, SAE, AMS, FDA, NSF, NASA and UL 94.
When choosing an extruded rubber part for a project, Goodyear Rubber has you covered. Goodyear's extruded products can be created with black or colored profiles, can include splicing and can include peroxide and platinum cured silicone profiles. The best part of ordering Goodyear Rubber extruded rubber parts is the ability to have a custom designed product approved for various tasks and sectors.
Make sure to stay connected and request a quote for extruded rubber parts today!